Pi Beta Phi
Pi Beta Phi
Arkansas Alpha Chapter
502 West Maple Street
Fayetteville, AR 72701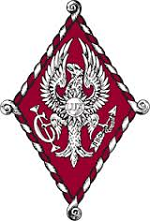 Nickname Pi Phi
Philanthropy Read > Lead > Achieve
GPA
Spring 2022: 3.584
Fall 2021: 3.578
Colors Wine and Silver Blue
Mascot Angel
Flower Wine Carnation
Symbols Arrow and Angel wings
Date Founded April 28, 1867 Monmouth College
Established at U of A 1909
Famous Alumnae
Barbara Bush
Angela Chen
Anne Lee Fisher
Jennifer Garner
Madison Prewett
Fun Facts Pi Phi is regarded as the first national fraternity for women. The Pi Phi mascot, Angels, is an unofficial symbol that became popularized by songs sung by the fraternity in late 1930s.
Contact Information
Gabby Collins, President
Kennedy Caldwell, Vice President
Haley Strozyk, VP of Membership
Send Recommendation Letters to
Alumnae members or Alumnae Clubs may sponsor a PNM via the Recruitment Information Form (RIF), Pi Phi's "recommendation" form. RIFs are not required by Pi Beta Phi and if a PNM does not receive a RIF from an alumna, she will be sponsored by Grand Council for the school year. For more information, please visit: https://www.pibetaphi.org/recruitment.
Online RIF (preferred method): https://www.pibetaphi.org/rif
Printed RIFs may be mailed to:
Pi Beta Phi
ATTN: VP Recruitment
502 W. Maple
Fayetteville, AR 72701
(This information was updated 6/28/2022.)
Chapter Awards
Phi Level Chapter - a national award
Top 10 Pi Beta Phi Chapter - 2019
Chapter of Excellence
First in grades on campus - past 3 semesters in a row
U of A Award of Excellence - 2020