Pi Beta Phi
Pi Beta Phi
Arkansas Alpha Chapter
502 West Maple Street
Fayetteville, AR 72701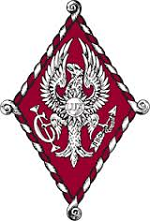 Nickname Pi Phi
Philanthropy Children's Literacy: Read > Lead > Achieve
GPA
Spring 2018: 3.496
Fall 2018: 3.531
Colors Wine and Silver Blue
Mascot Angel
Flower Wine Carnation
Symbols Arrow and Angel wings
Date Founded April 28, 1867 Monmouth College
Established at U of A 1909
Famous Alumnae
Faye Dunaway, actress
Patricia Neal, actress
Jennifer Garner, actress
Grace Coolidge, wife of President Calvin Coolidge
Mallory Hagan, Miss America 2013
Fun Facts Pi Beta Phi was the first Fraternity for women.
Contact Information
Courtney Parker, President
Carolyn Murad, Vice President
Julia Rogers, VP of Membership
Send Recommendation Letters to
Julia Rogers
502 West Maple
Fayetteville, AR 72701
The VP of Membership serves as the primary contact for our chapter during recruitment. Pi Beta Phi alumnae should send Recruitment Information Forms (RIFs) and Legacy Introduction Forms to the VP of Membership before recruitment. The recruitment period is a mutual selection process between a PNM and Pi Beta Phi collegiate chapter.
Sponsorship is required before our chapter may invite a PNM to preference round. The sponsorship is provided through a RIF, expressing definite approval to invite the PNM to membership. These can be sent to our chapter house (address above) and must be sent through the mail.
A Legacy Information Form is strictly an informational, optional introduction and does not take the place of a RIF. It does not provide sponsorship. The Legacy Information Form can only be submitted electronically through pibetaphi.org and can be sent to pibetaphivpm2019@gmail.com once completed.
Chapter Awards
Phi Level Chapter
Legacy Award
Chapter of Excellence
Honor Roll Chapter
Excellence in Panhellenic