Panhellenic Council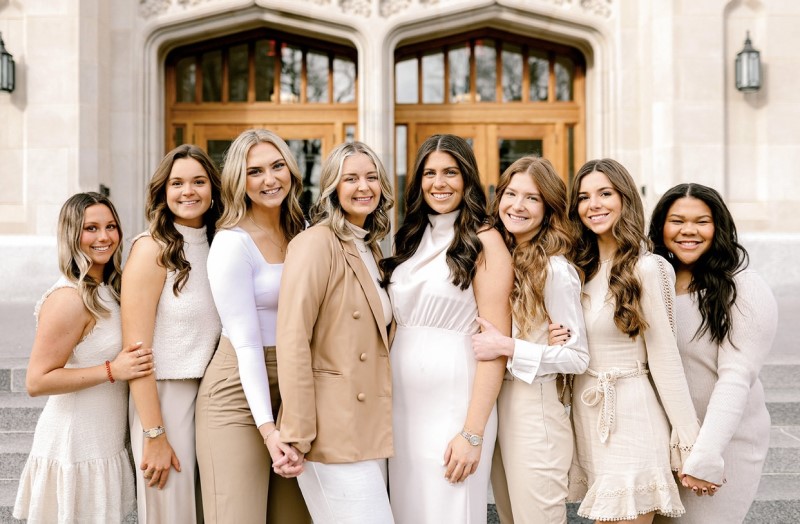 Thank you for visiting the University of Arkansas Panhellenic website. Panhellenic life at the U of A is a wonderful place to begin building lifelong friendships, finding leadership opportunities, engaging in philanthropy and community service events, and excelling academically. Our Panhellenic Association is made up of eleven wonderful NPC organizations that grow and stretch its members into women with purpose and values.
Our Panhellenic women are held to high standards of excellence in all areas of life that are reflected in the Panhellenic G.P.A. which is higher than the campus average. Over $100,000 was raised last year by these wonderful organizations and the Panhellenic Association was awarded the National College Panhellenic Award of Excellence.
Choosing and being chosen as a member of a Greek organization is an amazing journey that I hope you embark on. Women who have found a home in the University of Arkansas' Greek Life have done so not just for four years, but a lifetime. If you have any questions, feel free to reach out to me at gogreek@uark.edu.
Woo Pig Sooie,
Sydney K, Panhellenic President
Outstanding Panhellenic Woman - Kinsey Landry, Pi Beta Phi
Outstanding Chapter Advisor - Julie Council, Alpha Delta Pi
Outstanding Executive Board Member - Caroline Chumley, Pi Beta Phi
Outstanding Delegate - Kennedy Mahone, Pi Beta Phi
Outstanding Chapter President - Lauren Randall, Zeta Tau Alpha
Academic Excellence - Spring - Chi Omega
Academic Excellence - Fall - Chi Omega
Outstanding Commitment to Community Service - Chi Omega, Pi Beta Phi
Most Philanthropic Chapter - Pi Beta Phi
Model Initiate - Sydney Roulhac, Kappa Kappa Gamma
NPC Spirit Award - Pi Beta Phi