Phi Mu
Phi Mu
Alpha Beta Chapter
792 W. Maple Street
Fayetteville, AR 72701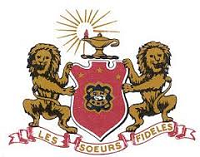 Nickname Phi Mu Alpha Beta
Philanthropy Children's Miracle Network Hospitals
GPA
Spring 2020: 3.643
Fall 2020: 3.577
Colors Rose & White
Mascot Lion "Sir Fidel"
Flower Rose Colored Enchantress Carnation
Symbol Quatrefoil
Motto Les Soeurs Fideles - The Faithful Sisters
Date Founded March 4, 1852 at Wesleyan College in Macon, GA
Established at U of A October 5, 1923 (recolonized September 2012)
Famous Alumnae
Jerrie Mock, first woman to fly around the world solo
Kimberly Schlapman, Little Big Town bandmate, cookbook author and host of "Simply Southern"
Kathryn Stockett, author of The Help
Debbie Phelps - educator and mother of Olympic gold champion swimmer Michael Phelps
Betty DeGeneres - American rights activist and mother of Ellen and Vance DeGeneres
Fun Fact Barbara Broyles, Frank Broyles late wife, was a Phi Mu.
Contact Information
Aubrey Kate Merrell, President
Jenna Ronquest, Vice President
Lyndsey Smith, Recruitment
Send Recommendation Letters to
Claire McCormick
629 N. Keats Drive
Fayetteville, AR 72704
Phi Mu will be accepting Letters of Recommendation during the following dates: April 1, 2021- July 15, 2021. To obtain an online recommendation form, please visit https://phimu.org/collegians/recommend-a-member/ . These forms can be submitted online or mailed to the address above. One reference is sufficient. Additional references are accepted but not necessary.
A legacy form is available at https://phimu.org/collegians/recommend-a-member/ as well and is for informational purposes only.
(This information was updated on 4/9/2021.)
Chapter Awards
Delta Gamma Anchor Splash 2018 - 1st Place
Kappa Kappa Gamma Queen of the Kourt 2018- 1st Place
Sigma Nu White Rose Bowl 2019 - 1st Place
IFC Super Bowl (Bowling Tournament) 2018 - 1st Place
Order of Omega Award of Excellence 2019