Delta Gamma
Delta Gamma
Alpha Omega Chapter
625 W. Maple Street
Fayetteville, AR 72701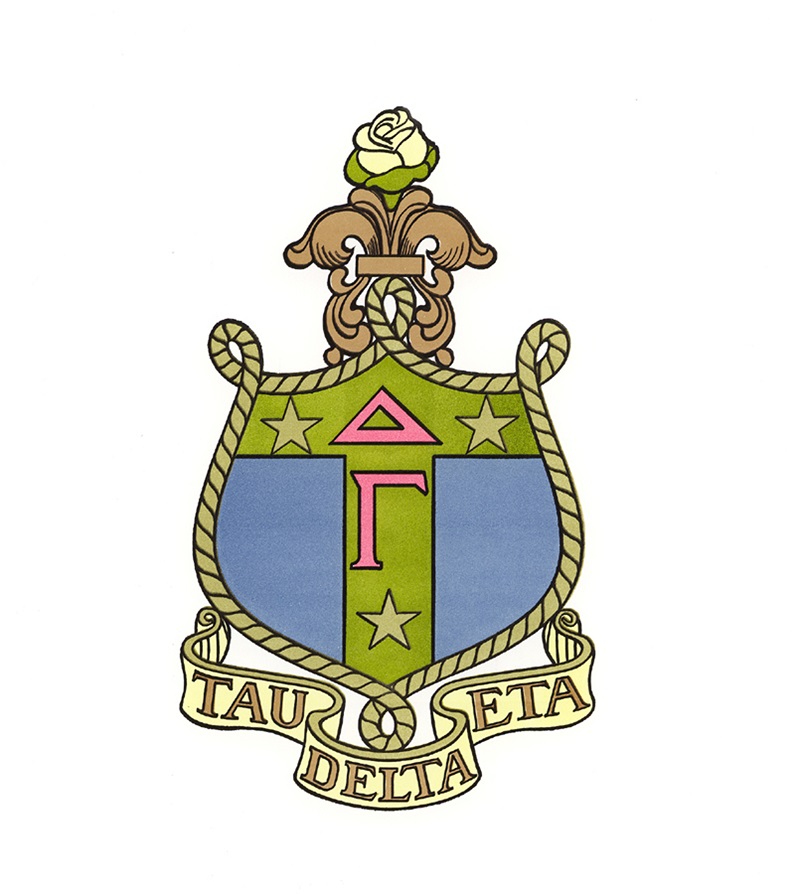 National Website
Nickname DG
Philanthropy Service for Sight
GPA
Spring 2021: 3.449
Fall 2020: 3.403
Colors Bronze, Pink & Blue
Mascot Hannah Doll
Flower Creme-colored Rose
Symbol Anchor
Date Founded December 25, 1873
Established at U of A October 11, 1930. Re-established Fall, 2016.
Famous Alumnae
Channing Dungey, actress and producer
Sabrina Bryan, actress Cheetah Girls
Ann Bordelon, Alpha Omega alumna 1986, Former CFO of Walmart - Sam's Club Division, UofA vice Chancellor for Finance and Administration
Julia Louis-Dreyfus, actress, comedian, and producter, Veep, Saturday Night Live
Jenny Eagan, TV and film costume designer
Fun Fact Alpha Omega is the only Delta Gamma chapter to have two of the founders at the chapter's installation. Alpha Omega has the largest chapter house in the nation.
Contact Information
Avery Hasten, President
Mackenzie Martin, Secretary
Claire Heimbach, Recruitment
Send Letters of Recommendation to
Recommendation Forms can be accessed on the Delta Gamma website deltagamma.org. This form will allow both collegiate and alumna members to highlight PNMs who meet the criteria of Article II. We strongly suggest submitting at least one online recommendation form. We will accept letters of support in lieu of recommendation forms, but we prefer the online recommendation form. Any questions or concerns can be directed to Claire Heimbach at arkansasdgmembership@gmail.com.
Claire Heimbach
625 W. Maple Street
Fayetteville, AR 72701
(This information was updated on 3/25/2021.)
Chapter Awards
First African-American Panhellenic Chapter President at UofA - 2018
UA Award of Excellence - 2017
SEC Nation Event, 1st Place - 2018
Outstanding Finance, Region 3 - Awarded 2018
Patricia Peterson Danielson (PPD) Award, excellence in meeting the Fraternity's Standards for Collegiate Chapters - 2018