Delta Gamma
Delta Gamma
Alpha Omega Chapter
625 W. Maple Street
Fayetteville, AR 72701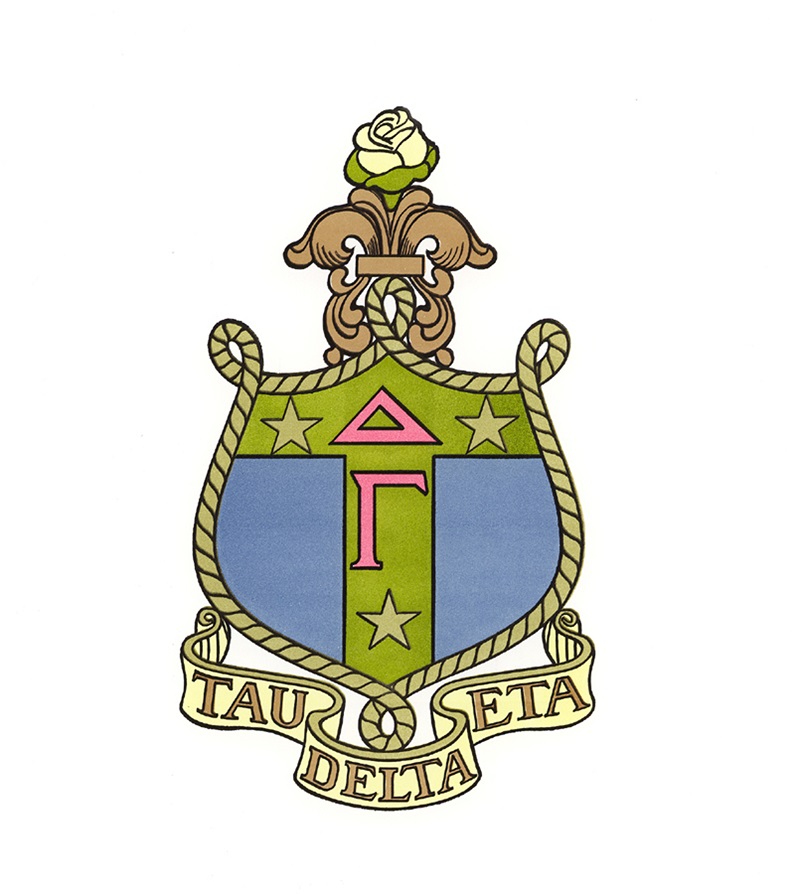 National Website
Nickname DG
Philanthropy Service for Sight
GPA
Spring 2023: 3.353
Fall 2022: 3.156
Colors Bronze, Pink & Blue
Mascot Hannah Doll
Flower Creme-colored Rose
Symbol Anchor
Date Founded December 25, 1873
Established at U of A October 11, 1930. Re-established Fall, 2016.
Famous Alumnae
Samantha Harris, actress, cohost of Dancing with the Stars
Sabrina Bryan, actress Cheetah Girls
Ann Bordelon, Alpha Omega alumna 1986, Former CFO of Walmart - Sam's Club Division, UofA vice Chancellor for Finance and Administration
Julia Louis-Dreyfus, actress, comedian, and producter, Veep, Saturday Night Live
Patricia Heaton, actress The Middle, Everybody Loves Raymond
Fun Fact Alpha Omega is the only Delta Gamma chapter to have two of the founders at the chapter's installation.
Contact Information
Evelyn Lady, President
Schaeffer Gadberry, Vice President
Emma Surin, Recruitment
Send Letters of Recommendation to
Recommendations for the 2023-2024 academic year should be made using our online Recommendation Form. Members can log in to their member profile to complete the official Recommendation Form and submit information directly to the appropriate collegiate chapter.
https://www.deltagamma.org/our-membership/legacy-sponsor
(This information was updated on 4/12/2023.)
Chapter Awards
First African-American Panhellenic Chapter President at UofA - 2018
Do Good Service for Sight Hours, 1st Place - 2020-2022
SEC Nation Event, 1st Place - 2018
U of A Greeks Give Back, 1st Place - 2021
Do Good Award - 2021