Delta Delta Delta
Panhellenic Most Philanthropic Chapter 2018
Delta Delta Delta
Delta Iota Chapter
920 West Maple Street
Fayetteville, AR 72701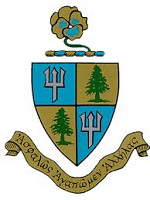 Nickname TriDelta
Philanthropy St. Jude Children's Research Hospital
GPA
Spring 2018: 3.551
Fall 2018: 3.482
Colors Silver, Gold, and Cerulean Blue
Mascot Dolphin
Flower Pansy
Symbols Pearl, Pine Tree, and Pansy
Date Founded November 27, 1888 at Boston University
Established at U of A 1913
Famous Alumnae
Katie Couric, news anchor
Donna Axum (Delta Iota), Miss America 1964
Hoda Kotb, co-host of the Today Show
Elizabeth Banks, actress
Farrah Fawcett, actress
Fun Facts Our newly renovated chapter house is the largest Tri Delta chapter house in the nation.
Contact Information
Abigail Nowell, President
Logan Slater, Vice President
Anna Cunningham, Recruitment Chair
Send Recommendation Letters to
Anna Cunningham
P.O. Box 1129
Fayetteville, AR 72701
Our chapter requires each PNM to send in at least one letter of recommendation (or RIF) from the TriDelta National website (www.tridelta.org/reference-form). There is no minimum or maximum to the number of letters of support that can be sent.
Chapter Awards
2nd highest overall chapter in fundraising nationally for St. Jude Children's Research Hospital 2017
Most Outstanding National Philanthropy Chairman for St. Jude Children's Research Hospital 2017
Panhellenic Award of Excellence 2018
Panhellenic Most Philanthropic Chapter 2018
Carol of the Greeks 2017 - 1st place