Sigma Alpha Epsilon
Sigma Alpha Epsilon
Alpha-Upsilon Chapter
110 N. Stadium Drive
Fayetteville, AR 72701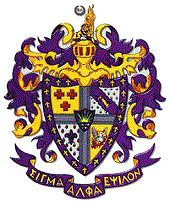 Instagram @uarksae
Nickname SAE
Philanthropy Arkansas Children's Hospital
GPA
Spring 2021: 3.351
Fall 2020: 3.301
Mascot Lion
Colors Purple and Gold
Date Founded March 9, 1856
Established at U of A July 9, 1894
Famous Alumni
Mo Elliott
Gov. David Pryor
Sen. Mark Pryor
William Dillard
Interesting Fact Three of the last 11 Governors of Arkansas have been SAEs and the Alpha Upsilon Chapter is the largest SAE chapter in the nation.
Contact Information
Bennett Perkins, President uarksaepresident@gmail.com
Jack Polk, Vice President jtpolk@uark.edu
Ford Sparks, Recruitment wfsparks@uark.edu
Semester Costs (prices subject to change)
In House: $5,700*
Out of House: $1,150
New Member: $1,900
*Sigma Alpha Epsilon is a University-managed facility. This figure includes University Housing costs, which are charged separately on the student's account.
Chapter Awards
Outstanding IFC Man
Outstanding IFC Chapter President
Outstanding Sophomore
2020 Award of Excellence
2020 Highest Fundraising Chapter - Arkansas Children's Hospital
Most Philanthropic Chapter - Spring 2020
Outstanding Chapter Advisor - Spring 2020
JD Bruning Unsung Hero Award - Spring 2020