Interfraternity Recruitment
Interfraternity Recruitment
IFC Fall 2022 Recruitment (updated 5/23/2022)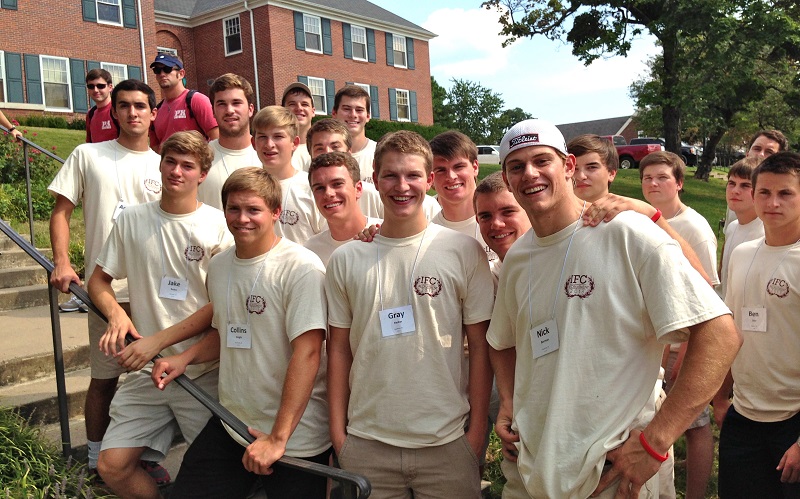 Interfraternity Council recruitment offers an opportunity to meet chapter members and peers, while learning what each fraternity has to offer. Throughout the process, Recruitment Counselors (Rho Chi's) will answer all questions that may arise while participating in recruitment. Participating in the recruitment process does not require a person to join a chapter, but enables them to explore and learn about the campus and Greek community. This is a great way to meet new people and find out about different ways to get involved on campus. This process is intended to be a positive, fun, and enriching experience for everyone who participates.
How To Register for Fall Recruitment:
1. A Minimum high school or college cumulative GPA of 2.5 is required in order to participate in recruitment.
2. To get started, you will need the following items:
A laptop or desktop should be used when registering.
Your resume. (You do not attach your resume to the application. Information from your resume is typed into the respective boxes on the application.)
Most recent head shot photograph (i.e., senior picture).
High school transcript or a recent grade report card.
T-shirt size.
Credit card, if using this as your payment method.
Please know it will take 30-45 minutes to complete the registration form. In addition, you are only allowed to registered "ONCE". If there are duplicate registration forms from the same person, IFC reserves the right to use the first registration form completed within the system. So, please make sure your information is correct when registering.
3. Online Registration - Registration is now closed! We recommend that you use Chrome as your browser when completing this application.
Fill out the online application and attach a digital picture of yourself such as a senior picture. NOTE: SAT and ACT scores are required fields. If you did not take the SAT, put "0" for your score, and further down the form in the "Additional Information" box, type "I did not take the SAT." Once submitted, your application is final. You will not be able to edit, revise, add, and/or remove your application. Greek Life staff will not make any changes or additions to your application.
4. Pay the non-refundable registration fee online. The Recruitment fee is $135.00 if you register through Sunday, August 21, 2022. On Monday, August 22, the Recruitment fee increases to $145.00. The last day to register for IFC Recruitment is Wednesday, August 24, 2022, at 11:59 pm CST.
To pay online by credit card (Visa, MasterCard, or Discover) follow the link after the online registration.
OR
Mail a check or money order made payable to Interfraternity Council. PLEASE DO NOT SEND CASH. You may mail fees to the following address:
University of Arkansas
Greek Life Leadership Center
ATTN: Interfraternity Council
Walton Hall 101
Fayetteville, AR 72701
Pre Recruitment Events (Times subject to change)
IFC Cookout - Tuesday, August 23, 2022 - 5:00-6:30 pm - Old Main front lawn
IFC Meet the Chapters - Wednesday, August 24, 2022 - 5:00-6:30 pm at Arkansas Union Ballroom
IFC Recruitment Orientation - Thursday, August 25, 2022 - 6:00-8:00 pm at Bud Walton Arena
PNMs will receive an email with specifics on time and location of these events.
**Please note that bids are not guaranteed. So, you are strongly encouraged to meet as many chapter members as you can throughout these events, including the entire recruitment process, as well as keeping an open mind.**
Recruitment Dates
Formal Recruitment - Friday, Saturday, and Sunday, August 26-28, 2022, and Friday, September 2, 2022
Bid Day - Saturday, September 3, 2022 - Greek Theater 10:00 am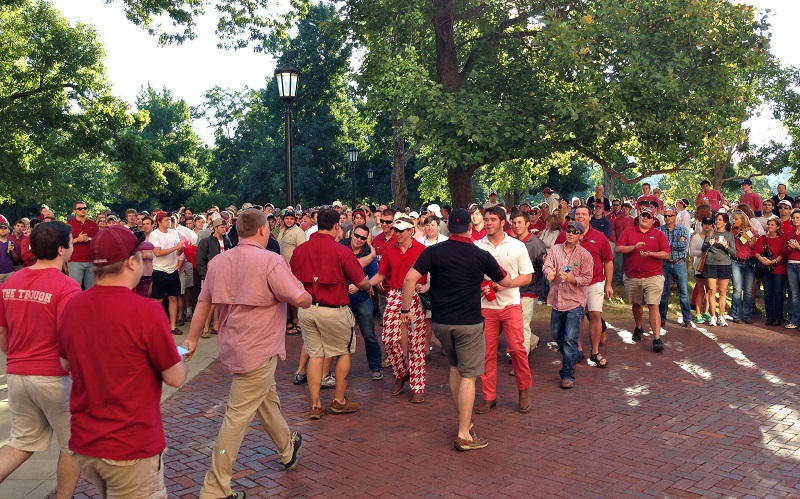 Follow Us:
Instagram @uark.ifc
Questions or Concerns All potential new members must attend their academic classes, labs, or drills as scheduled during IFC Recruitment. Please inform Greek Life staff of any academic requirements that coincide with these scheduled Pre-Recruitment and Recruitment events. Recruitment is not an excuse to miss any classes! If you have any questions or concerns, please e-mail us at gogreek@uark.edu or call 479.575.5001