Phi Gamma Delta
Phi Gamma Delta
Phi Alpha Chapter
10 N. Garland Avenue
Fayetteville, AR 72701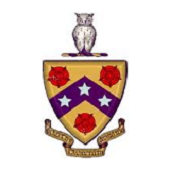 Instagram: @arkansasfiji
Nickname FIJI
Philanthropy Champions Special Ministries
GPA
Spring 2021: 3.216
Fall 2021: 2.829
Mascot Snowy White Owl
Color Purple and White
Date Founded April 22, 1848
Established at U of A May 5, 1969
Famous Alumni
Mike Bonds
Eugene A. Cernan
Interesting Fact Phi Alpha chapter of Phi Gamma Delta is the largest chapter internationally.
Contact Information
Aidan Reilly, President uarkfijipres@gmail.com
Michael Wheeler, Vice President mrw048@uark.edu
Christian Allocco, Recruitment Chair cmallocc@uark.edu
Semester Costs (prices subject to change)
In House: $4,342*
Out of House: $1,100
New Member: $795
*Phi Gamma Delta is a University-managed facility. This figure includes University Housing costs, which are charged separately on the student's account.
Chapter Awards
Award of Excellence - 6 consecutive years
2020 Greek Sing Competition
IFC Most Outstanding Commitment to Service
Most Outstanding Philanthropic Fraternity