National Pan-Hellenic Recruitment
National Pan-Hellenic Recruitment
National Pan-Hellenic Council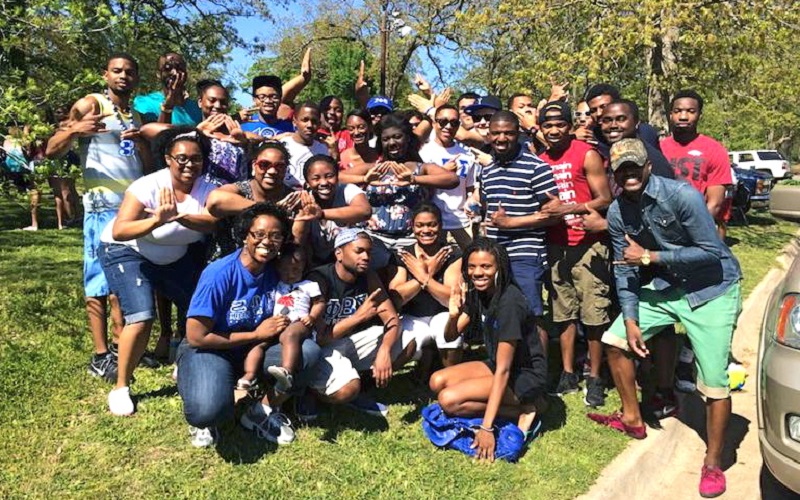 The National Pan-Hellenic Council, Incorporated (NPHC) is currently composed of nine (9) International Greek letter Sororities and Fraternities: Alpha Kappa Alpha Sorority, Inc. Alpha Phi Alpha Fraternity, Inc., Delta Sigma Theta Sorority, Inc., Zeta Phi Beta Sorority, Inc., Iota Phi Theta Fraternity, Inc., Kappa Alpha Psi Fraternity, Inc., Sigma Gamma Rho Sorority, Inc. Phi Beta Sigma Fraternity, Inc. and Omega Psi Phi Fraternity, Inc. NPHC promotes interaction through forums, meetings and other mediums for the exchange of information and engages in cooperative programming and initiatives through various activities and functions.
On May 10, 1930, on the campus of Howard University, in Washington DC, the National Pan-Hellenic Council was formed as a permanent organization with the following charter members: Omega Psi Phi and Kappa Alpha Psi Fraternities, and Alpha Kappa Alpha, Delta Sigma Theta and Zeta Phi Beta Sororities. In 1931, Alpha Phi Alpha and Phi Beta Sigma Fraternities joined the Council. Sigma Gamma Rho Sorority joined in 1937 and Iota Phi Theta Fraternity completed the list of member organizations in 1997.
The stated purpose and mission of the organization in 1930 was "Unanimity of thought and action as far as possible in the conduct of Greek letter collegiate fraternities and sororities, and to consider problems of mutual interest to its member organizations." Early in 1937, the organization was incorporated under the laws of the State of Illinois and became known as "The National Pan-Hellenic Council, Incorporated."
Intake Process
New members of NPHC are selected by member organizations through the Member Intake Process (MIP) based on specific qualifications and criteria. NPHC chapters are guided by membership identification and selection standards that promote the development of effective chapters.
Member Intake Process Components

Intake Seminar Pre-Induction / Orientation Period (Interest Tea or Meeting) Final Induction Ceremony (Initiation) Education Program
The University of Arkansas requires all prospective members to attend an Intake Seminar held each semester. This seminar is designed to educate new members about joining NPHC organizations, anti-hazing policies, (local, state, and national), the new intake membership process, application and interview tips, and more.
For more information on Intake Seminars or NPHC, please call 479.575.5001 or contact Parice Bowser at pbowser@uark.edu .