Greek Life Facilitators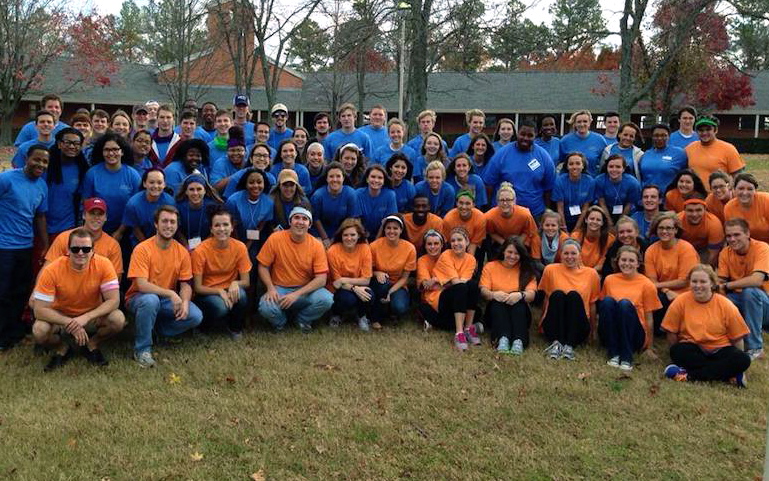 Greek Life Facilitators (GLF) is an organization made up of Greek students from the four governing Councils. The purpose of Greek Life Facilitators is to bring together leaders from across the Greek Life community to build an environment that contributes to the development of individual chapter members and the Greek Life community in the areas, leadership, service, academic success, cultural awareness, alcohol education, and sexual assault prevention at the University of Arkansas. Each facilitator is selected for their proven leadership within their chapter or the community, and serve on a committee that provides community-wide programming in an area of personal interest. Facilitators are able to improve their leadership and facilitation skills through planning and implementing programs that are the responsibility of their chosen committee.
The Greek Life Facilitator Signature Programs are GAMMA (Greeks Advocating the Mature Management of Alcohol), SAPP (Sexual Assault Prevention Project), and New Member Experience. Some of the organization's most well-known programs are Keeping it Real, Greek Getaway, Mocktails, Greek Summit, and Greek Give Day.
GAMMA (Greek Advocating the Mature Management of Alcohol) Committee:
As the largest Greek Life Facilitator committee, GAMMA provides continuous alcohol education and encourages responsible and mature use of alcohol. Through creative programming, GAMMA pushes Arkansas Greek Life to become a more progressive and accountable group of students. The committee believes they have the potential to radically change the perceptions and reality of alcohol use within the community.
Leadership Committee:
The Greek Life Facilitators Leadership Committee focuses on providing large scale leadership programs for fraternity and sorority members from their first days of membership through graduation. These programs focus on topics such as officer training, risk management training, basic leadership skills, event planning, and community service initiatives. Programs offered by this committee often have space limitations, but always include representation from all chapters. Members interested in leadership programs sponsored by Greek Life Facilitators are encouraged to talk with their chapter representatives to insure they do not miss application deadlines and receive full consideration for participation in the program. In collaboration with the 4 governing councils, the Leadership Committee will sponsor the following programs during the 2016-2017 school year.
Greek Getaway- October 30, 2016
Greek Summit- January 27, 2017
Greek Give Day and Unity Stroll Competition- TBD
SAPP (Sexual Assault Prevention Project) Committee:
The SAPP committee is working on the newest Greek Life Facilitators initiative. This committee is made up of a small dedicated group of students who are committed to working with already existing resources and staff members from across campus to educate fraternity and sorority members on issues regarding sexual assault. The committee strives to provide programming that opens up a dialog between peers about sexual assault regardless of age, gender or membership status. Be on the lookout for various SAPP programs throughout the 2016-2017 school year.
New Member Experience Committee:
The New Member Experience Committee is charged with creating dynamic leadership and educational programs for fraternity and sorority members in their first year of membership. The committee focuses on programs that cover topics such as leadership, diversity, alcohol, drugs, and hazing. In addition to programs, the New Member Experience Committee serves as mentors to New Greek Council and provides volunteer support for NGC programs.