Phi Iota Alpha Fraternity, Inc.
Phi Iota Alpha Fraternity, Inc.
Phi Iota Alpha Fraternity, Inc.
Alpha-Lambda Chapter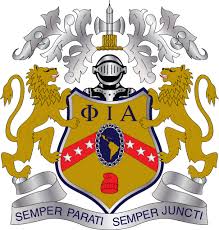 GPA
Spring 2023: 3.000
Fall 2022: N/A
Colors Gold, Blue, Red, and White
Mascot African Lion
Date Founded December 26, 2931
Established at U of A 2007
Fun Facts La Familia of Phi Iota Alpha Fraternity, Inc. is a brotherhood composed of undergraduate, graduate, and professional men internationally. Phi Iota Alpha Fraternity is the Oldest Latino Fraternity in Existence. We dedicate ourselves toward the empowerment of our Latino community by providing intensive social and cultural programs and activities geared toward the appreciation, promotion and preservation of the Latin American Culture. As a Latino Fraternity whose roots stem back to the late 1800's, we cherish and live by the ideals set forth by our forefathers. In this manner, Phi Iota Alpha Fraternity distinguishes itself from other Greek lettered organizations. Our organization prides itself in the ability to motivate people, develop leaders, and create new ways to unite our community. We challenge ourselves by supporting and developing a strong network for the advancement of our people. To this end, each member swears loyalty not only to himself but also to a greater cause, his people and Latin America.
Contact Information
Luis Reyes, President lr017@uark.edu