RazorGreeks Virtual Sessions
RazorGreeks Virtual Sessions
Dear Incoming Freshman and Parents:
Due to COVID-19, this summer we are unable to meet you in person during New Student Orientation.
Instead, we are
offering an opportunity to meet you virtually--- "Live RazorGreeks Virtual Sessions".
Throughout the summer, we will host live virtual sessions by councils to give you the chance to learn more about recruitment and new membership intake.
Greek Life staff will host each session and time will be provided for Q &A related to recruitment and new membership intake.
So, we encourage you to SIGN UP TODAY by clicking the link below: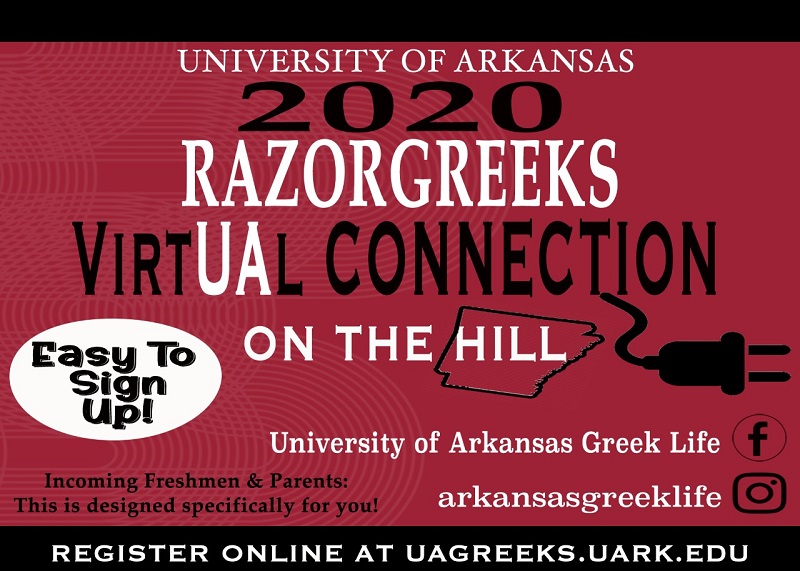 In addition to the virtual sessions, our chapters have also provided introductory video presentations.
So, please check out the links below to learn more about UA Greek Life!